A sacred space for learning and healing
A Private Membership Association (PMA)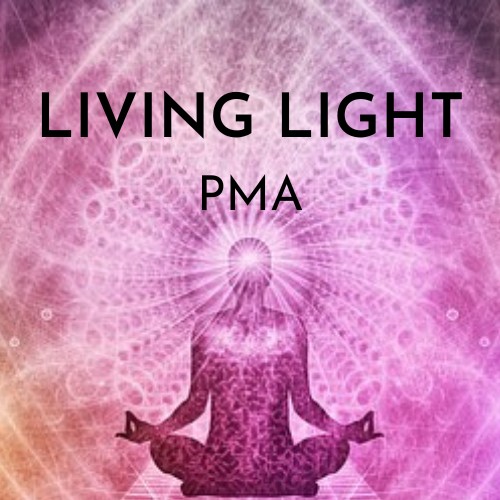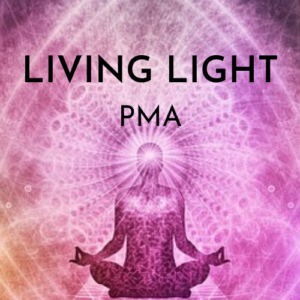 Living Light Ministry is organized in part for worship and educational, spiritual, and beneficent purposes and is established under the exclusive jurisdiction of the Bylaws and Ecclesiastical Law of Living Light, for furthering the upliftment and enlightenment of all people throughout the World and the betterment of life on planet Earth. We will always remain unincorporated. Our Private Membership Association Ministry's mission is to be in the world, but not of the world, and to act in accordance with Nature and Natures God, the creator, and serve as stewards.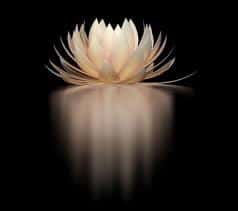 Transparent Lotus- A Hanmi Esoteric Buddhist Meditation Center
With in this branch of our PMA, we offer meditation, classes & group healing experiences to help you heal yourself, change yourself and your world for the better. We are a meditation center and school of Hanmi Esoteric Buddhism. There
is a wealth of self-healing, meditation and healing techniques to help you and others in this life's journey.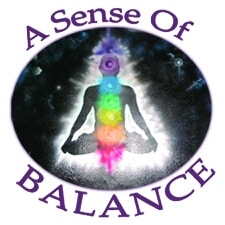 Within this branch of the PMA, Sarah Fredrickson, LMT (FL MA#99773) offers CranioSacral Therapy, SomatoEmotional Release, Reiki, Energetic Balancing and more for all ages-infants to adults. Within this intuitively guided session, Sarah deeply listens to and follows the inner wisdom of the person on her table. This healing work helps unwind, realign, and bring about a profound sense of inner and outer balance. Sarah has been in practice for 20+ years and successfully integrates numerous healing modalities into her practice to assist and serve at the highest level. Her Upledger Institute training includes CranioSacral Therapy (CST) levels 1 & 2, SomatoEmotional Release 1 & 2, CST for Pediatrics and CST for the Brain. Sarah is a Reiki Master Teacher, Hanmi Healing technique practitioner, Healing Touch and Quantum Touch practitioner, as well as, studiously working on learning Vedic Astrology, and completing Kundalini Yoga certifications (500 Hr –200 HR certification complete!) Contact Sarah 970-690-4725 for more information or to schedule your session today.
*Schedule Your Individual, Small Group or Online Mediation, Class or Session with Sarah 970-690-4725*
Tuesday Guided Meditation *ONLINE via ZOOM*
Guided Meditation and Medicine Buddha Mantra Healing *ONLINE via ZOOM*
Tuesday Guided Meditation *ONLINE via ZOOM*
Guided Meditation and Medicine Buddha Mantra Healing *ONLINE via ZOOM*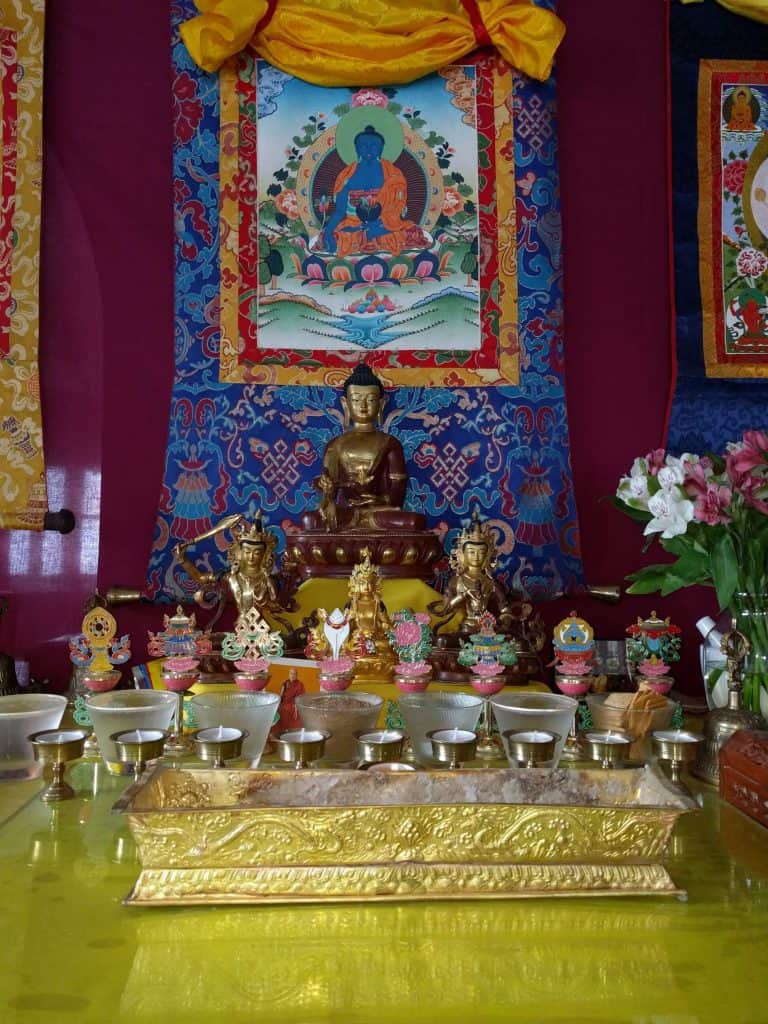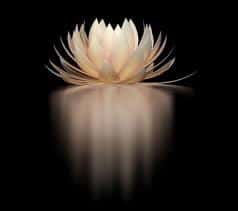 "Finding Hanmi Esoteric Buddhism has been a game changer in my life. I struggled with other meditation techniques, ultimately going for days and weeks without consistently taking care of my inner world. This all changed when I attended my first Hanmi workshop ~ The Medicine Buddha Dharma class in 2009. It changed my world. I did this meditation practice everyday, my intuition increased, I experienced a sense of calm and peace that was elusive before. It helped me to be a clear conduit for my work as a CranioSacral Therapist, helping me to clear and center myself after working with clients. I became a Hanmi Buddhist disciple (minister) in January of 2011 and I meditate every day with these powerful practices. This inner housekeeping helped to transform my world for the better. I felt compelled to share these techniques with many more people, which is why I started Transparent Lotus and Living Light, PMA. These practices will enable you to expand, grow, and awaken unlike any other I have experienced. I look forward to connecting with you here. It is my sincerest hope that we awaken and elevate our collective consciousness by each cultivating our own inner world." ~Sarah
Senior Trustee of Living Light, PMA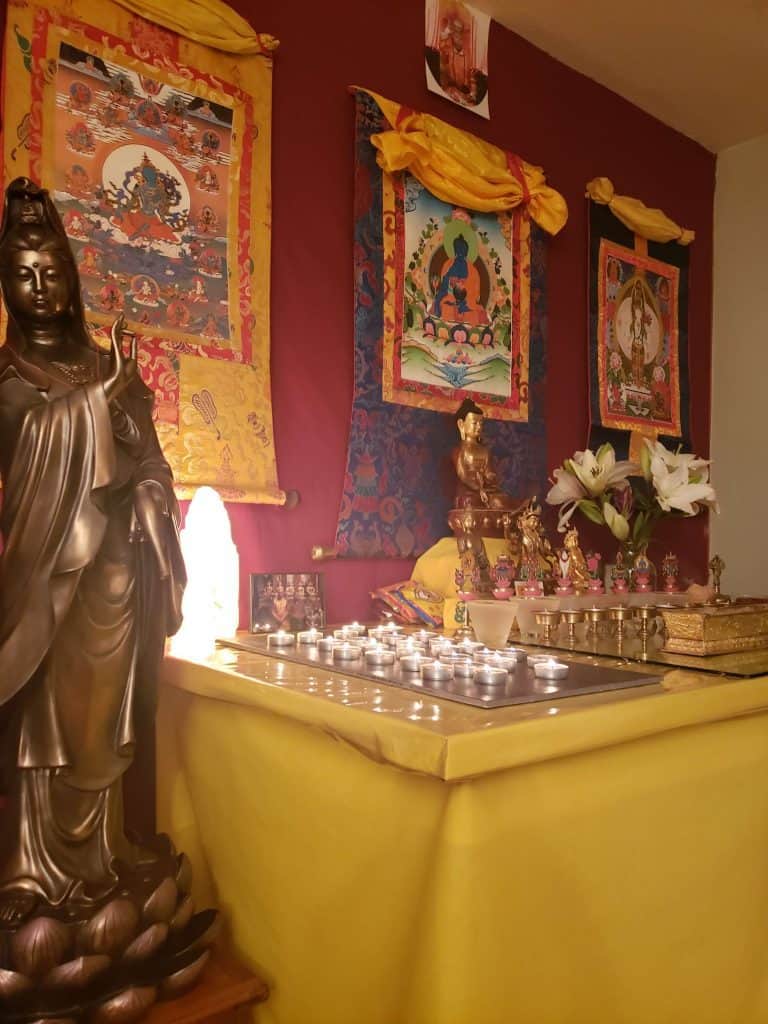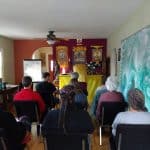 Join us to experience the wonder of group Hanmi Esoteric Buddhist Meditations. We utilize the ancient techniques of mantra, mudra and visualization (the union of the three mysteries) to transcend the busy mind. Meditation in a group has the profound ability to collectively assist the group to travel deeper into peace and stillness, accessing deep levels of calm.
**We also offer Photo Blessings on our Medicine Buddha Alter for a minimal offering. If you or a loved one are needing extra support, this is a great way!**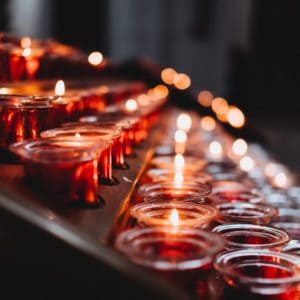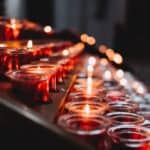 A Dharma Rite is a Buddhist ritual prayer ceremony where a group of esoteric practitioners gathers together and prays for a common goal. A group of practitioners who have experience working together with advanced states of consciousness can overcome an obstacle with relative ease that would be insurmountable for one person alone. Transparent Lotus offers free services on the New and Full Moon. You may also request a personal Dharma Rite for yourself or others.
*Our Dharma Rites are currently paused until our location is established in Florida*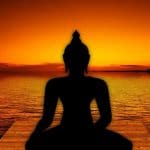 Living Light offers a variety of classes and workshops with the aim and goal of assisting our individual consciousness to elevate and awaken to the amazing intuitive healing potential we all have within. Dharma workshops, Reiki classes, Energetic healing and aura reading classes. Essential oil and crystal healing workshops are also available. Sarah will travel to you to teach your group or will be hosting group classes in Florida coming soon!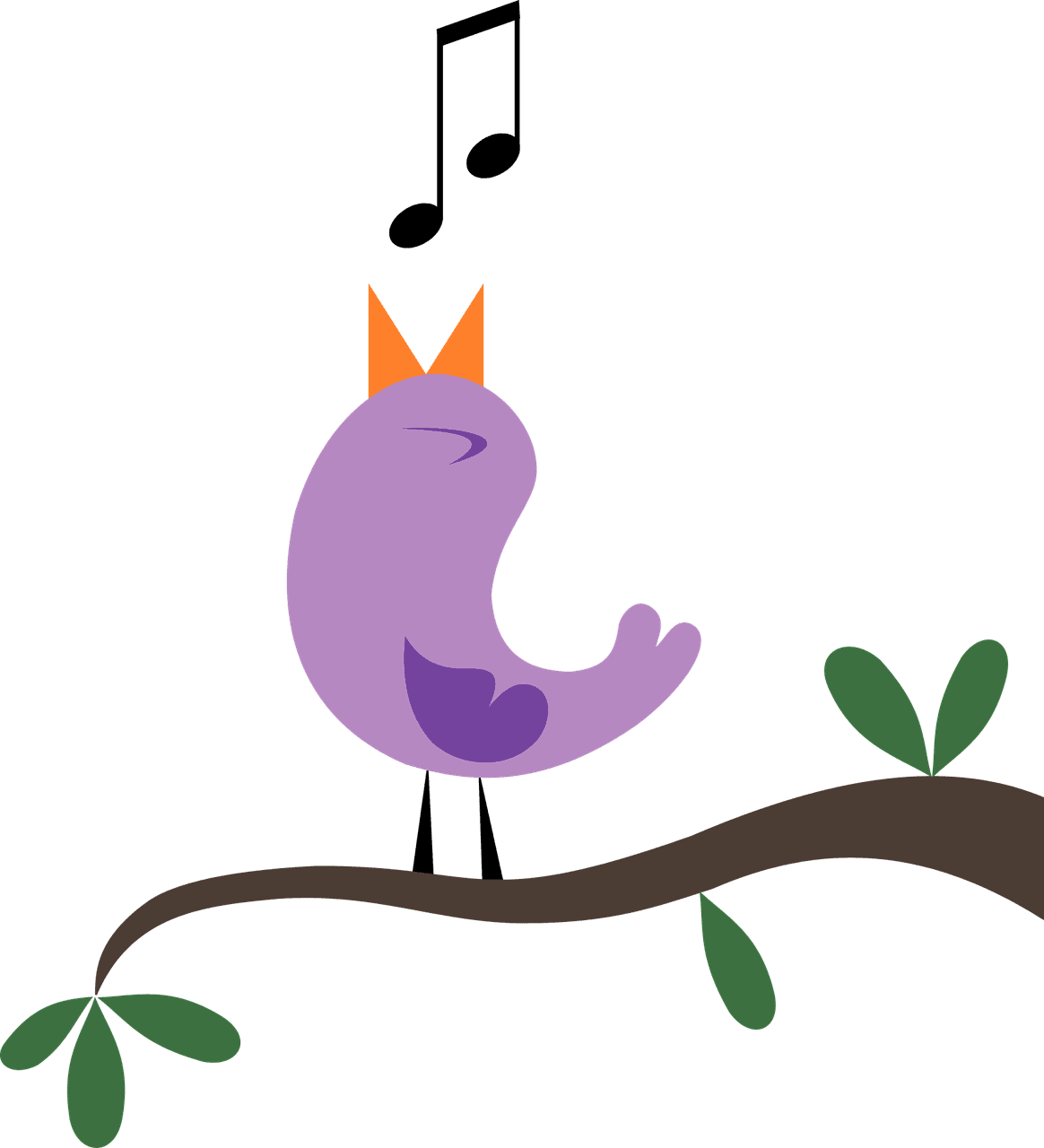 Sarah takes a beautiful and thorough approach to healing work, guided by both intuition and knowledge. I walk out of her office feeling like a new person. – Dana R.
I've been attending meditations, dharma rites for the living and deceased, healings, and workshops at Transparent Lotus. All of those have had a profound impact on my wellbeing. I'm much more grounded, I've learned to connect with my inner self and I've met a lot of wonderful people. If you're looking to quiet your mind, receive a healing from the teachings of an ancient lineage of Buddhism, then I can't recommend Transparent Lotus enough. – Mike P.
I have seen Sarah for CranioSacral Therapy for many months. She has helped me to find more peace and comfort while dealing with chronic illness. During the sessions, I would focus on my breathing in a meditative state and often receive healing visions. After each session, I always enjoyed an incredible state of relaxation. Her gentle and intuitive nature makes her a gifted healer and guide. I am deeply grateful for her work – Dr. Colleen Holland
Sarah became a pillar of strength for me as I navigated an unstable path through my grief after my husband suddenly passed away. She gave me tools to cope with my emotions in a gentle, patient, and reassuring way. Her magnetic personality and positive energy radiate out to all those around her. I can't imagine coping with my grief if I didn't have Sarah's guidance to develop meditation skills and my intuition. I have also taken two of her Reiki classes and look forward to working with her more on my spiritual development – Dylan D.
History of The Hanmi Lineage…
The Hanmi lineage has its origins in the spiritual teachings and practices of ancient India that were developed by the Brahmans, and were then evolved and transmitted by the great saint Shakyamuni Buddha over 2,400 years ago.
Disciples of Nagarjuna brought the Buddhist teachings from Nalanda monastery in India to Xi'an city in China around 1,300 years ago, and combined them with Taoism and Confucianism.
The awakened masters have preserved this knowledge through an unbroken lineage in the Hanmi Chinese Esoteric School of Buddhism. The current lineage bearer is Living Buddha Dechan Jueren, otherwise known as Master Yu.
Hanmi Buddhism was established between 712 to 720 A.D. during the reign of emperor Tang Xuanzong (or Hsuan Tsung) by the Three Great Founders, Subhakarasimha, Vajrabodhi, and Amoghavajra. They came to the Daxing Shansi (Great Propagating Goodness Temple) in today's Xi'an City and translated many Buddhist sutras and tantras from Sanskrit to Chinese. Assimilating the prevailing teaching of Confucianism and Taoism, they evolved the teaching into Hanmi, which was more easily understood by the Chinese people.
Subhakarasimha, an eminent Indian monk, translated the Vairocanabhi-sambodhi-tantra, or the Mahavairocana Sutra from Sanskrit to Chinese.
Vajrabodhi, a graduate of Nalanda Temple, received complete empowerment and transmission from Nagabodhi, who received from Nagarjuna.
Amoghavajra, a Singhalese, came at the age of 15 to China, where in 718 he became a disciple of Vajrabodhi, and later of Subhakarasimha. The Tang emperor granted dharma instruments to Amoghavajra who set up the first abhiseka-bodhi-mandala at Daxing Temple, thus founding Hanmi.
After Vajrabodhi's death in 732, and at his wish, Amoghavajra went to India and Ceylon in search of esoteric or tantric writings, and returned in 746, when he baptized the emperor Xuanzong. He was especially noted for rain-making and stilling storms. In 749 he received permission to return home, but was stopped by imperial orders when in the south of China.
In 756 under emperor Suzong he was recalled to the capital. His time until 771 was spent translating and editing tantric books in 120 volumes, and the Yogachara rose to his peak of prosperity. He died greatly honored at 70 years of age, in 774, the twelfth year of Taizong, the third emperor under whom he had served. He was given the title of the Thesaurus of Wisdom, Amogha Tripikata and the posthumous rank and title of a Minister of State.
Historically, the Hanmi Chinese Esoteric School of Buddhism was thought to have been lost when Emperor Tang Wuzong banned the teaching. Huiguo, the last known disciple of Amoghavajra, left China and had gone with Kukai to Japan to establish the Japanese Esoteric school of Buddhism, later known as Shingon. Unknown to history, Amoghavajra had another disciple, Huisu, who received all the religious instruments and dharma transmission. He then became the Dharma Lineage Bearer. Since then, Hanmi has been underground for over twelve centuries, and has been passed on through one master per generation.
Master Yu was the highest and only master of Hanmi, was the Honorable Abbot of the 1,000-year old LongQuan Temple in Chifeng, Inner Mongolia, was a doctor of Chinese medicine, and was acknowledged as a Living Buddha in China.
Master Yu, from Chaoyang, Liaoning, at the age of 39, attained realization under the guidance of Grandmaster Huiling, the 48th Maha-Acharya of the Hanmi lineage. Master Yu saw the past, the present and the future, and understood his mission as a Hanmi successor. He resigned his position as a plant manager in China, and donated all his personal savings, over 1 million RMB, to the cause of reviving Buddha-dharma. He said,"I want to let people know the truth of Buddhism again." He experienced all kinds of hardship as he journeyed through great rivers and mountains in order to transmit Dharma and to heal people. He has left indelible impressions everywhere.
In 1989, a discovery was made in the Heaven Chamber of the North Pagoda at Chaoyang City, Liaoning Province. They found sharira, or the bone relic of the Buddha, sutra and tantra engraved in silver plates in Chinese, two Chinese Stupas of the Diamond and the Womb Worlds, and the Stupa of Five-Buddha-Five-Wisdom. Later, a Hanmi mandala was also discovered in the Earth Chamber of Famen Temple (Famensi), or Dharma Doorway Temple at Fufeng County, Shaanxi Province. These discoveries predict the revival of Hanmi Buddhism.
Master Huiling found Master Yu on the 99th day after the discovery. Master Yu received complete empowerment and transmission, and became the Great Enlightener MahaVairocana Dharma King Dechan Jueren, the 49th Great Acharya and lineage bearer of the Hanmi Chinese Esoteric School of Buddhism.
Hanmi Dharma Teachings…
The awakened masters have preserved this knowledge through an unbroken lineage in the Hanmi Chinese Esoteric School of Buddhism. The Great Enlightener, MahaVairocana Dharma King Dechan Jueren, the 49th Great Acharya and lineage bearer, has brought these teachings to the west and made them accessible to the public when founding Dari Rulai Temple in California. Now, Transparent Lotus continues with Living Buddha Dechan Jueren's mission bringing these Dharma Teachings to students in Northern Colorado and now Florida.
The Three Mysteries
Body, Mind and Speech are the Three Mysteries that form the path of an Esoteric Practitioner.
Mudra, Mantra and Visualization are the means of attaining transcendence.
This is the base of Hanmi practice. To benefit from the meditation practice, one should simply relax, relax and…relax. "Let go" is the key to enter a deeper meditative state.
May your journey to the other shore of enlightenment be realized!
small efforts make big change
If you are interested in Our Newsletter or in donating Please email or Call